Future Intentions
Future Intentions week is a week-long programme of events which helps Year 12 students to make informed choices about thier future plans post-Sixth Form, whether that be university or other pathways.
Topic covered range from CV writing and Personal Statement workshops through to Health and Welfare information and Apprenticeships information.
Below is the schedule used in 2017 to indicate the kind of programme that Sixth Formers get to undertake.
Future Intentions Week 2017: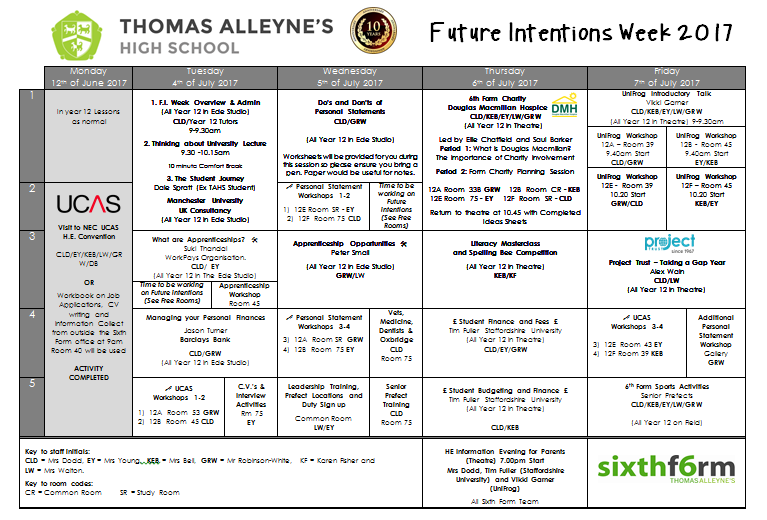 Future Intentions Week 2016: