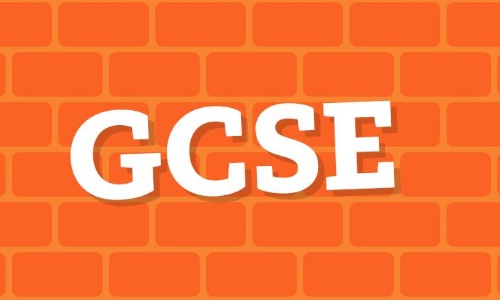 TAHS way ahead of National GCSE pass rate
Thomas Alleyne's High School students are celebrating another exceptional set of results this year. Last year's results placed Thomas Alleyne's students in the top 10% of schools nationally for student progress and this year the Year 11 students have risen to the challenge set by the previous co-hort of students. Students across all grades performed superbly and 34 students achieved an outstanding equivalent of nine A*/A grades. Across the school, 667 (over a quarter) A/A* grades were achieved by the students.
Thomas Alleyne's students have bucked the national trend this year whilst schools nationally have seen a 2% fall in A*-C grades and a fall in the number of students achieving A* students at Thomas Alleyne's have achieved increases in both measures.
65% of students achieved 5A*-C including English and Maths, and over 75% achieved 5 A*-C passes at GCSE compared with 67% nationally.
Alison Trenery, Chair of Governors, commented that the governors are delighted to see another excellent set of GCSE results, which confirm the view of Ofsted earlier this year that Thomas Alleyne's is a 'Good' school. The residents of Uttoxeter and district can be very proud of their High School and have confidence in the high quality of education it offers their children.'
Click here for photographs of results day
Click here to view how Thomas Alleyne's compares against national statistics
Once again the Arts have performed in the very top schools in England, Wales and Ireland with 48% of grades being achieved at A*/A. Design Technology results were equally impressive with 96% of Graphics students achieving a grade C or above and 43% of grades being awarded at A/A*.
Last year the English and Maths results placed Thomas Alleyne's as one of the top 3 schools in Staffordshire for progress. Again these core subjects performed highly along with Science and Humanities subjects making Thomas Alleyne's one of the highest performing schools nationally.
Sarah Page from Uttoxeter ,Trudy Yates from Abbots Bromley and Matthew O'Farrell from Hixon all achieved an exceptional 10 A* grades.
Lowri Spear from Bramshall and Laura Wilson from Kingstone also achieved 8 A* grades and 3 A grades. Amy Ockleton from Uttoxeter gained 7 A* and 4 A grades and John Harley from Abbots Bromley attained 7A* and 2 A grades. Additionally, Lucy Vickers of Doveridge gained 6 A* grades and 5 A grades and Laura Allen from Church Mayfield gained 6 A* grades and 4 A grades. Peter Dingley from Alton also gained 6 A* and 4 A grades and Rowan Bussey from Rocester achieved 5 A* grades and 6 A grades. Beth Hodgson from Marchington attained 5 A*grades and 4 A grades and Joanna Beeson gained 5 A* and 6 A grades.
Mrs Rudge,​ Headteacher said, 'These results are a testament to the hard work, commitment and focus that our Year 11 students have displayed throughout their time at Thomas Alleyne's High School. When I joined them at their leaving ceremony in St Mary's Church, I shared with them that I felt I could not have asked any more of them. From early starts in the morning at 7am in Maths classes, attendance at revision sessions during holidays and the excellent relationships they have developed between each other and our staff, our students have given everything they could. These results are their much deserved reward and will remain with them for the rest of their lives.
Following the exceptional results in 2015 we are proud that our next cohort of students have been just as successful. In fact across many measures, the results demonstrate further improvement. I hope that Uttoxeter is proud of its young people and that the results of these students will inspire generations to come.
I would like to take this opportunity to thank our dedicated staff who have worked tirelessly alongside students supporting them to achieve so well, and ​to parents and carers​ for the support they have provided for their sons and daughters.​
​F​inally, I thank our governors and members of the wider community who share our desire to provide Uttoxeter with a successful school delivering youngsters who are work ready or​prepared for their next stage in education.'​
Mike Osborne CEO of the Uttoxter Learning Trust added, 'All of the work of the First and Middle Schools comes to fruition in the results achieved by the students at Thomas Alleyne's, so the whole Uttoxeter area should be proud of its young people. We're lucky to have such a successful school in our midst.'
Mrs Catterall, Senior Assistant Headteacher said 'My congratulations to our fantastic students on such well deserved results. It has been my pleasure to work with them over the last two years. They are a credit to themselves, their families, and Thomas Alleyne's for the contributions they have made to our school both in and outside the classroom. Well done!'
Mr Brunt, Deputy Headteacher said, 'We are delighted with the success of our students and that they have achieved so well across such a broad range of subjects. Thomas Alleyne's prides itself on the fact that it is a school right in the heart of the Uttoxeter community and the community will I'm sure be proud of the successes of it's young people.