Please Follow the below instructions on how to register your Office 365 account with Talaxy (Pupil guide)
Open up a browser window on a suitable device.
Go to portal.office.com
and login to your office 365 account.
This is the same as your school username when logging onto the PC's, followed by '@tahs.net'.
i.e SmithJohn08@tahs.net
Your password is also the same as the one that you log onto the school PC's with.
Once logged on, click on the 'waffle' icon in the top left-hand corner of the page, and click on 'Outlook'. This will open up your Emails.
---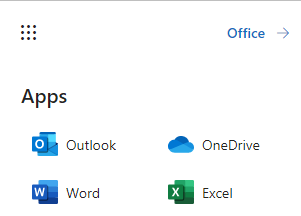 ---
Now leave this page where it is for the moment...
Open up another tab, and navigate to TAHS.TALAXY.APP
Click on the 'Login' text in the top right hand corner….
On the next screen… click on the 'Microsoft' text.
---
---
You should then be greeted with the Accept Permissions Screen
---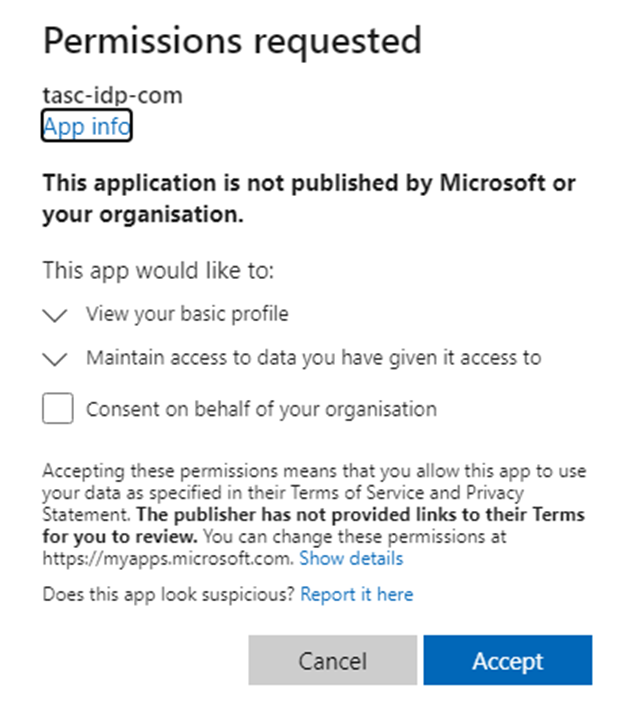 ---
Click Accept and you may be greeted by this error screen.
---

---
At this point you need to return back to your Office 365 Outlook emails and click on the confirmation email.
The Email link will be sent to you by ident@tascsoftware.co.uk
---
When you 'Confirm account' you will be redirected to this page confirming your account creation.
---
---
After you 'click here' you will be asked to login again. You should now be able to login using the Microsoft Button from the 'Sign in with' section.
---
---
From this point on... you can simply go to Talaxy and Sign in using the 'Microsoft' button, which will then ask you for your Office365 Login Details.