Opportunity, Progress & Individuality
Inspired Teaching, Inspiring children.
As part of Uttoxeter Learning Trust, at Thomas Alleyne's High School we are committed to ensuring that our students are provided with the highest quality of education to enable them to fulfil their potential as individuals.
The opportunity to educate other people's children is our privilege and brings with it a huge responsibility to make sure that we provide your sons and daughters with the opportunities they desire to achieve happiness and success in their future lives.
This responsibility lies at the heart of our school vision which is captured by the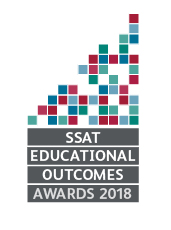 words: Progress, Opportunity and Individuality.
We offer students a broad curriculum including a comprehensive extra-curricular programme. By encouraging them to take every opportunity we ensure they make excellent progress and develop the skills they need for their future.
We are passionate that each individual achieves their personal best and is able to make their own individual contribution to our school community.
Our school is proud to be at the heart of its local community. It is with a sense of pride that we occupy a large site with over 27 buildings including: a school farm, sports centre specialist arts, drama and design technology blocks.
This would not have been possible if it were not for the work of one individual. Thomas Alleyne, our founder, died in 1558. In his will he set up 3 schools as he saw great value in supporting the advancement of education. These three schools, are all still in existence after more than four hundred years. It is an extraordinary legacy for an obscure 16th century country clergyman and one that can inspire all of our community. We believe that all young people have the potential to achieve success and that our role is to guide them on this journey.
I hope that your son or daughter will welcome and take part in all the opportunities afforded to them by our school. I hope they will use these opportunities to develop their own sense of self and become confident individuals in our society who are committed to both serve and lead.
In that I will encourage them, from the outset, to consider how they can contribute to Thomas Alleyne's legacy and to their community. I will ask them to consider what responsibility means to them and we will help them develop the resilience which will be needed of them as they move on from our school.

Please do arrange an appointment to come and visit us. We would all be delighted to see you.
Mrs J Rudge
Headteacher
Thomas Alleyne's High School
"In 2018 GCSE results showed students at Thomas Alleyne's High School have, for 4 years in a row, exceeded county and national averages. The results have placed the academy as one of the 4th highest performing school in the county in terms of the progress students make during their time with us." Mrs J Rudge
updated April 2021